customer
Quintiles is a fully integrated biopharmaceutical services provider offering Clinical, Commercial, Consulting, and Capital solutions worldwide. It is also a leading Clinical Research Organization (CRO) servicing the pharmaceutical, biotechnology, and healthcare industries. With 23,000 employees in 60 countries, they have helped develop or commercialize all of the top 30 best-selling drugs. 
challenge
In order to maintain their position as the leading CRO, Quintiles embarked on a project to improve their management of clinical trials. Clinical Trials Management Systems (CTMS) manage the processes and data in clinical research. These systems maintain the planning, performance and reporting functions, along with participant contact information and tracking deadlines & milestones. CROs are constantly looking to ensure trials are conducted at the highest levels of excellence, data quality and patient safety. CTMS drives and supports the Biopharma industry, helping in the development and marketing of new drugs.
solution
The Oracle Siebel CTMS is a platform that structures and manages information enabling better organization of day-to-day activities through one source that tracks data across the globe. Siebel CTMS covers functionality across 58 different business process areas and has integrated with more than 30 other systems within the organization. It was implemented in 3 phases, spanning 12 months. The Eagle Creek team consisted of 130 people, both onsite and offsite (but onshore) consultants based at our Eagle Creek's U.S. Technology Centers. The standard SDLC practices were adapted into the Quintiles' Agile Development process to enable better communication and provide speed-to-market capabilities.
Image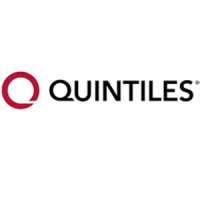 Industry
Healthcare & Life Sciences
Technologies
Oracle Siebel CRM
Eagle Creek is the largest U.S. based onshore service provider specializing in Oracle Siebel CRM services. We provide consulting, development, integration, upgrade and other technical and software services for Oracle Siebel implementations.
We have been engaged in hundreds of projects...