Eagle Creek's U.S. based Onshore Technology Centers will transform your digital initiatives for CRM and Application Development. Our Centers have experience, expertise, and excellence all at an effective cost.
Experience – 14 years of success.
Expertise – Salesforce, Java, .Net. and Drupal. 
Excellence – Global initiatives, global teams, and global deployments.
All at an effective cost that is 40% less than onsite consultants.
Our Valley City and Vermillion Technology Centers don't just supplement a team, they'll lead the initiative. Let our U.S. Onshore team drive your next digital transformation project.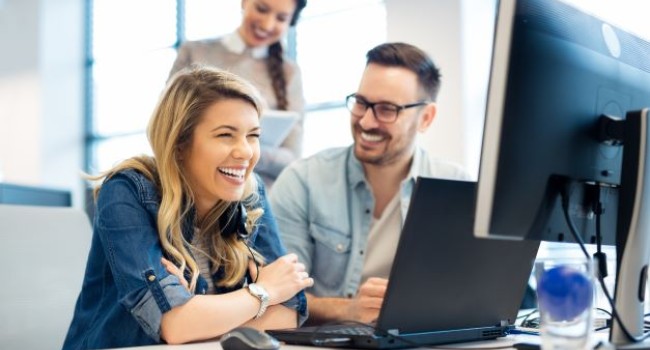 Salesforce
Expertise in all Cloud offerings
End-to-end implementation capabilities
Post-production support from our U.S. Technology Centers
Java, .Net, and Drupal 
Custom applications

Full stack expertise
Multi framework expertise
Integration
Enterprise wide integration
Data management
Data cleansing
7 million hours of expertise
14 years of cross-industry experience
14 years of technical experience
14 years of customizing solutions
End-to-end teams
Project managers, scrum masters, architects, business analysts, technical leads, developers and QA specialists
Agile seasoned
Project seasoned
U.S. based
Up to 40% lower in cost when compared to traditional onsite consultants
Easy access, located in the Midwest 
Working in your time zone
Reverse Layout
Light
50/50
Off
Featured U.S. Onshore success story
Normal Layout
Light
50/50
Off
Manufacturing

Launch a complete B2B solution
We'll meet your brand and integration specifications.