Published on May 28, 2020 by Kevin Burkhart
Based on the Salesforce B2B Commerce platform, Eagle Creek has developed a Minimum Viable Product (MVP) implementation option to address the need for speed in deploying elegant and highly functional B2B commerce sites.
Industry Trends
According to Forrester Research, B2B Commerce transactions will surpass $1 trillion in annual revenue by 2021.
In conjunction with general digital transformations, businesses are quickly upgrading their B2B commerce strategies. B2B commerce has proven to be recession and pandemic resistant. As a result, by 2023 Forrester predicts nearly 20% of all B2B sales will transact on an eCommerce platform.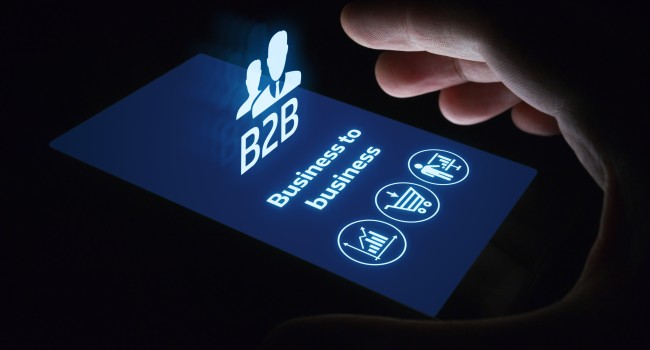 Major Driving Factors for B2B Commerce
 Improved customer convenience and experience
 Reduced total cost of sale
Competitive pressures
Margin improvement via bypassing wholesalers/distributors
 Expanded geographic reach
Accessible 24x7x365
Enterprise integration – marketing, sales, inventory, finance, etc.
Value Drivers and Customer Impact
B2B Vendor Perspective
Customer Retention – Not offering a world-class B2B platform is increasingly a sure-fire way to lose customers.
Customer Acquisition – Integrating B2B commerce into the enterprise is proven to be effective in attracting new customers.
Relationships – Sales is free to spend more time developing customer relationships and less time taking orders.
Tailored Product Offerings – Marketing and brand strategy can be incorporated directly into the application. Customer gets "on demand" messaging throughout the experience no matter how diversified your product portfolio. 
Order Automation – Re-occuring revenue and automated ordering increases customer satisfaction while at the same time maximizing revenue.
Upsell/Cross-sell – Promotes consistent upsell/cross-sell and targeted promotions
Scalability/Flexibility – Many ERP-based commerce systems lack ability to scale and adapt to new customer demands.
New Product Lines – Ability to offer new on-line only product lines to grow revenue
Enterprise Integration – For customers who have already invested in the Salesforce platform, integrating the native B2B platform makes sense. In addition, Salesforce offers excellent tools for integrating other legacy systems.
B2B Customer Perspective
Simplicity in Ordering – Customers want to more easily serve themselves
UI/UX – While B2B Commerce works out of the box and is evolving rapidly, customers will judge the seller against their consumer-grade app experience. The S.I. partner must bring advanced UI/UX and mobile capabilities to the implementation.
Closed-loop System – Customers want to check inventory, place order, and get immediate feedback on order status.
Salesforce Platform
While Commerce solutions have been around for decades, only B2B Commerce built on the Salesforce platform allows organizations to quickly harness the power of Salesforce while seamlessly integrating the entire enterprise IT portfolio. Building commerce on Salesforce allows world class horsepower, flexibility and scalability all while implementing faster than any product on the market.
Why Partner with Eagle Creek?
Eagle Creek has been doing CRM and Application Development for over 20 years. Those two disciplines are critical for a successful roll-out of B2B Commerce. Eagle Creek has very quickly merged its practices to the benefit of its clients no matter what the strategy or requirements. 
Eagle Creek's 22 years of enterprise integration experience on the most complex platforms and in the largest organizations in the world is a distinct advantage when building a new B2B Commerce solution. Eagle Creek's B2B Practice Lead, Mike Twedell stated, "Inevitably, B2B Commerce brings together ERP, WMS and accounting systems where efficient data integration is critical. Our data architects and developers have a passion for data unlike any other SI in the market."
Twedell continued, "Innovating UI / UX on the Salesforce platform and in 'headless' applications is proving to be an absolute advantage for our clients. We're building templates and strategies with one eye always toward the future.  First impressions and user experience is critical to B2B success and no one has more experience than Eagle Creek in making this happen."
To Learn More
Eagle Creek has the knowledge and experience to pull it all together. Give us a call to discuss how we can help with your B2B Commerce needs. We can be reached at sales@eaglecrk.com.