customer
Cengage is an educational content, technology, and services company for the higher education, K-12, professional, and library markets. It creates learning experiences that build confidence and momentum toward the future that students want. Cengage's employees reside in nearly 40 countries and its sales are in approximately 165 countries and territories. 
challenge
As with every growing company, Cengage has been relying on antiquated legacy systems to run their day-to-day business. Cengage determined that they needed to implement a tool that would give them better insights into their customer's data as well as a messaging platform that could be streamlined, fast, and scalable. Cengage was looking to enable omnichannel communication with their customers.
solution
Eagle Creek was selected for its technical expertise, ease of engagement, and Salesforce knowledge. The solution was built by utilizing the Salesforce Service Cloud and Lightning framework to provide a responsive user interface. Additionally, Eagle Creek built a knowledgebase functionality for customer self-service and Jira integration for streamlined inter-departmental management. Cengage is now able to streamline customer communications, operations and services. 
Image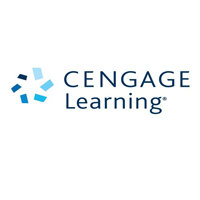 Industry
Public Sector & Defense
Technologies
Salesforce® CRM
Eagle Creek has developed an approach to Salesforce® CRM implementations and upgrades to ensure that not only are they implemented with a proper foundation, but that they are also designed with the future needs of the organization in mind.
This approach allows our customers...