customer
Independent Health aims to provide health-related products and services which support affordable access to quality healthcare. Independent Health's comprehensive portfolio of product and service offerings include: HMO, POS, PPO, HAS – qualified consumer-directed plans, traditional group products, Medicare Advantage, Medical managed care plans, Self-funded administration, and Reimbursement account services (flexible spending accounts, health reimbursement arrangements).
challenge
Independent Health made a strategic decision to convert from Salesforce to Siebel in conjunction with Oracle Business Intelligence Enterprise Edition. They needed to improve insight into their customer base, combine both Sales and Service reporting perspectives, get greater visibility into the opportunity pipeline, integrate summary dashboards into the Siebel application that present real-time information and provide critical reports including Custom Certification, UGERs (Underwriting Guidelines Exception Reporting) and Audit process reports. Independent Health sought out a partner that understood CRM, both Siebel and Salesforce, as well as migration and BI.
solution
As well as the Salesforce to Siebel migration, Eagle Creek implemented OBIEE 11g with the Sales Fusion Analytics BI apps module. It reports on the Siebel Sales Insurance information. We extended the out-of-box facts and dimensions, as well as created customizations for new entities to support the certification, UGER, and Audit process. Additionally, the OBIEE 11g implementation enabled ad-hoc report creation, an interactive dashboard framework, conditional report formatting and improved run-time performance for large reports. In the long run, the framework will provide scalability, web service integration, pixel-perfect BIP reports, mobile reporting, and OBIEE scorecard functionality for managing business objectives.
Image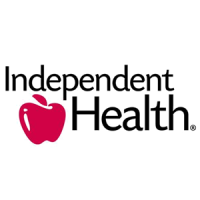 Industry
Financial Services & Insurance