customer
Lifetouch, known as Shutterfly, is a leading U.S. photography company. As the photography industry has moved to a commodity over the past two decades, Lifetouch has had to adapt a digital strategy focused on customer engagement and enablement.
challenge
Lifetouch was looking to leverage cloud technology to support digital transformation to keep pace with the demands of the connected customer. The company wanted to enable digital activities such as BUs and channels to fully understand their customer.
solution
Eagle Creek built a solution utilizing the Salesforce product suite to leverage a robust Marketing Cloud deployment that included Pardot, Sales, and Service. The Salesforce product suite enabled Lifetouch to streamline sales, operations, and services so they could gain a consolidated understanding of their customer at every stage of their life journey - from Pre-School through present-day through new product offerings like iMemories.
Image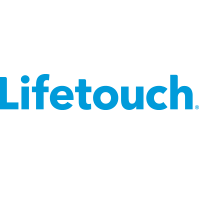 Technologies
Salesforce® CRM
Eagle Creek has developed an approach to Salesforce® CRM implementations and upgrades to ensure that not only are they implemented with a proper foundation, but that they are also designed with the future needs of the organization in mind.
This approach allows our customers...