customer
Stewart is a leading provider of real estate services. It includes global, residential and commercial title insurance, escrow and settlement services, lender services, underwriting, specialty insurance and other solutions that facilitate successful real estate transactions. The company offers personalized service, industry expertise, customizable solutions for virtually any type of real estate transaction. 
challenge
Stewart needed to speed up their quoting and billing processes, better manage their large transaction volume, create a single system of record for all the relevant documentation and unify their underwriting approval. They made a strategic decision to implement Siebel to handle their business transactions with their clients. 
solution
Eagle Creek's solution leveraged the vertical nature of Siebel and incorporated the eChannel functionality. Open UI was implemented to eliminate browser constraints and therefore improve customer experiences. We also worked with OPA, enabling Stewart to produce documentation on their transactions at any point in time. Stewart can now standardize their pricing procedures to maintain consistency across all the states in which they do business. 
Image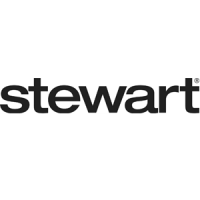 Industry
Financial Services & Insurance
Technologies
Oracle Siebel CRM
Eagle Creek is the largest U.S. based onshore service provider specializing in Oracle Siebel CRM services. We provide consulting, development, integration, upgrade and other technical and software services for Oracle Siebel implementations.
We have been engaged in hundreds of projects...